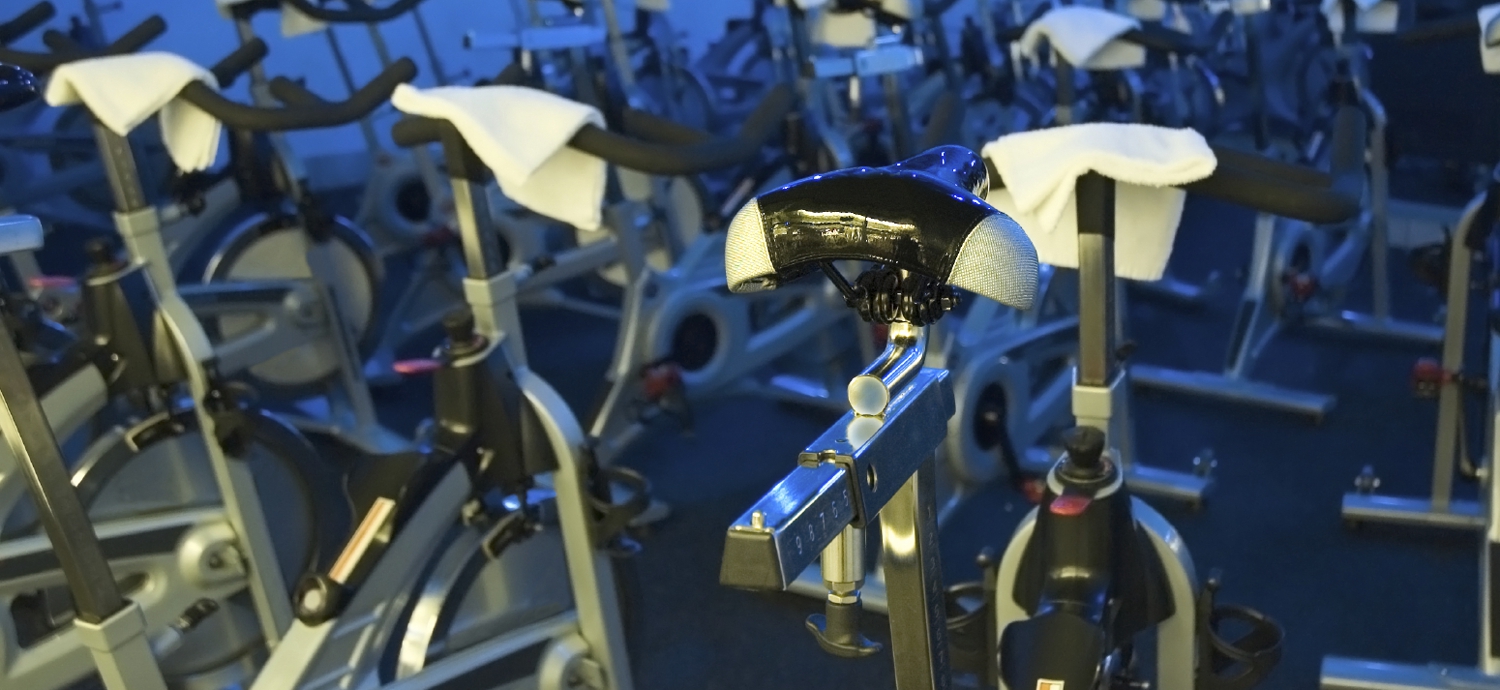 INDOOR CYCLING TRAINING INSTRUCTOR
The power zone Sports Club - Archer Avenue 37-8310 St-Kruis (Brugge).
Indoor Cycling is one of the most popular group worldwide in the fitness industry and is in any sports club and fitness club on the schedule.
Good Indoor Cycling - Instructors are widely requested and make this lesson a true experience. They are masters at creating a sense of togetherness and shared goals, their participants not only train in heart rate, but also heart and soul ...

Would you like yourself can as Indoor Cycling to work - or instructor you like your existing skills, expand expertise, sign up for this advanced training.

By following this program and obtaining the corresponding diploma to become an expert in all the basics, skills e ... s knowledge needed to begin your workout and get your degree. You assure yourself a solid foundation, knowledge and luggage for life that you will use and apply automatically in each lesson. This training is designed for new candidate - instructors, but also experienced instructors is an enrichment.

Also instructors hitherto single concept - lessons are given, and their comfort - zone wishes or dare to come are welcome. It will be the quality of your (draft -) increase lesson and make sure that you also those freestyle - spinning - lesson can give you and so you own possibilities broadens enormously and increases your market value.

You will be immersed during the intense period of your training in any profession terminologies / movements / cueings / performances etc. and more you develop or refine your range of skills.
The course covers a wide range of topics. Following topics will include certain covered:
- Philosophy
- Coaching Techniques
- Safety and Equipment
- Intensity and heart rate training
- Correct adjustment of the bicycle
- Create your own lesson
- Music Choice and choose the right music
- Points for new participants
- Bike techniques and postures
- Stretches and types of exercises
- Targeted training your clients fitness / fat loss, resilience or strength
- Anatomy, physiology, circulation and exercise training.
Afterwards you feel like instructor skilled and educated and go for sure and confident as Spinning - instructor started.
With the knowledge and experience you in our training gain you master the necessary building systems, prepare your lesson in no-time, you learn to feel your group and motivate you like no other. We learn to work with the music, working on emotion, your audience whip and work towards a climax, differentiate, communicate verbally and nonverbally, to anticipate the individual needs of your participants as well as the needs of your group, responding to what happens in your lesson and simply your lesson a real experience ...
And all this, of course, in favor of your own work and fun sport, to increase the quality of your lessons and consequent retention of your participants.
After attending this course, you can certainly get started. This training will give you certainly enough baggage to create challenging and valuable lessons.
To participate in this course you have no prior knowledge required.
This training consists of four full days of classes and an exam day. After passing your exam you get your well-deserved diploma.
Furthermore, you also pay no license after your training and you are never required to periodically repeat such training or refresher courses to follow.
The next training Spinning - instructor will take place on the following dates at The Power Zone Sports Club - Archer Avenue 37-8310 St-Kruis (Brugge)
• Saturday, May 21, 2016
• Sunday, May 22, 2016
• Saturday, June 4th, 2016
• Sunday, June 5th, 2016
• + 1 exam day (Sunday, June 19, 2016) T
Jeroen Vancoillie has been a longstanding avid sportoefenaar. It's his lifestyle and passie.Hij began his sporting career in several large fitness centers as club manager and groepslescoördinator and retrained at the Nike Academy, fitness training specialist AALO and BLOSO trainer school.
Because of this it was not long before he started to teach courses: fitnessi ... nstructor, body shape, personal training, fitball and indoor cycling,
He worked together AALO Nike academy, PZ Academy Gymnic and Sissel.
In 2007 he was giving the International Award Presenter Indoor Cycling and he got this chance to teach in London and Amsterdam.
KU Leuven and Antwerp college regularly appeal to him.
His idiosyncratic way of teaching already inspired many teachers and clients.
Seven years ago Jeroen Pilates Studio GRACE started on. Thanks to its extensive fitness and Pilates past he has the ideal luggage to accompany its customers tailor. Thanks to daily commitment, motivation and passion he currently has a flourishing business.

CAROLINE MEIRVIELDE Mervielde Caroline started her career in 1998. When she was elected Instructor of the Year by the Federation of Fitness and Aerobics. Her career as a group fitness instructor and presenter came through the achievement of this title up momentum. Later, in 2004, Caroline was appointed by ook EFAA Benelux to Presenter of the Year. Meanwhile, it Became a much sought-presenter at all acclaimed group fitness - conventions worldwide. This Appears Particularly in France, Ireland, USA, Switzerland, Austria, Denmark, Spain, the Netherlands, Poland, Morocco and usefull inland you see her sometimes on stage. Especially her strong, beautiful way of moving and stimulating its energy characterize her. Since 2002 Caroline Nike Elite Trainer. For years as she gives training for the whole group training - in various industry associations in the Netherlands and Belgium, where it is valued for its fondness for proper technique and Methodical and didactic vaardigheden.In 2003 she founded together with some colleagues Nike Academy. Later Nike Academy, together with Nike Elite Trainer Steve Boedt trans formed into Powerzone Academy, today's PMI Academy. PZ - Academy today a partnership between Caroline Mervielde and Ilse Jaques Where They both throw Their expertise, years of experience, coaching ability and passion for the profession in the fight.

Caroline Mervielde teaches at PZ Academy workshops Power - Base, Fatburner, sculpting and Pilates. Further More, it ook gives the freestyle training Aerobics and Step. (Basic & Master)