Add your review
20 PRE-CUT STRIPS
Description
StrengthTape is perfect for everyone from hard charging athletes to weekend warriors. It provides support & stability for muscles, joints, and tendons without limiting range of motion like a traditional brace. Featuring our exclusive AllSport™ adhesive, StrengthTape can be worn for up to 5 days in nearly any condition, including water.
STRENGTHTAPE® is a great solution to support many common injuries including:
STRENGTHTAPE® is easier to use than you may think. With our step-by-step videos and instructions, anyone can learn to tape for the most common injuries. And, unlike a brace or stiff athletic tape that restricts movement and hurts athletic performance, STRENGTHTAPE® is sleek and comfortable to wear.
To make STRENGTHTAPE® hands down your best option we've included:
6% more of our proprietary AllSport adhesive for better stick in all conditions including water.
Breathable cotton fabric.
10% more stretch for better performance and comfort.
Easy-to-follow instructions for first time tapers.



 INSTRUCTIONS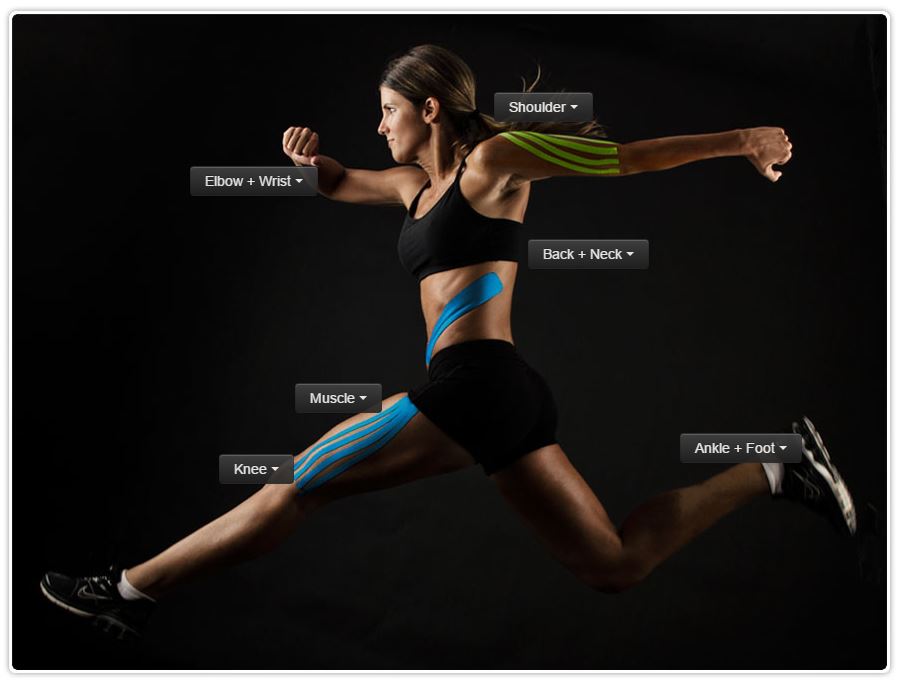 Fitness moms: Greatness comes one rep at a time from ENDEVR on Vimeo.
0
stars based on
0
reviews